21 April 2022
Enjoy a romantic spa Getaway and good gastronomy at La Finca Resort
Enjoy a romantic spa Getaway and good gastronomy at La Finca Resort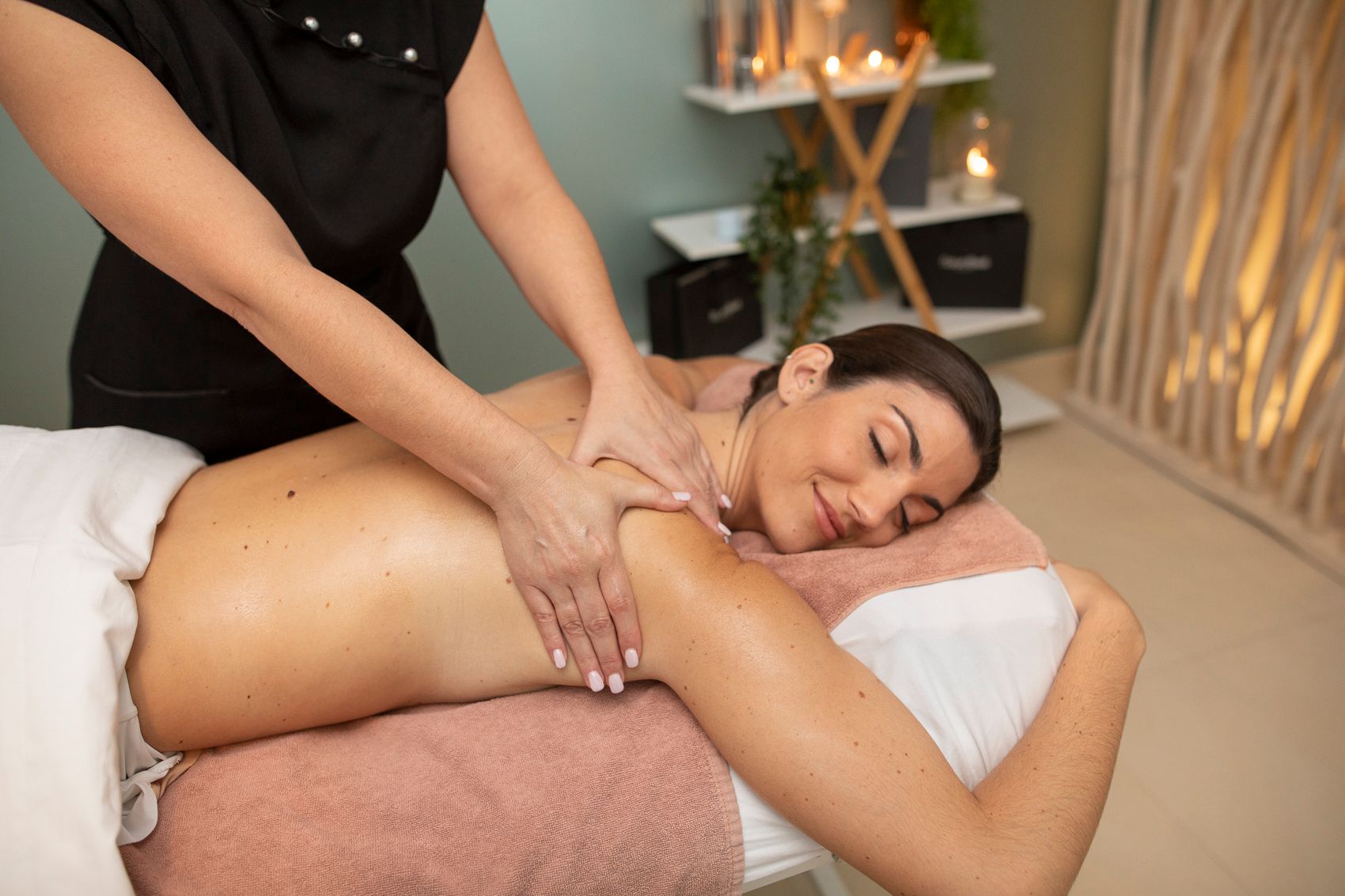 Have you ever thought about having a romantic spa getaway? It is a nice way to surprise your partner, regardless of the date. Any moment is perfect to spend some time together and create unforgettable memories. Do you want to know how we can help you prepare everything for that special date?
Everything you need for your romantic spa getaway
At La Finca Resort you will find everything you need to surprise your partner and have an incredible romantic evening during the time you stay with us. In addition, here you will find some clues as to why you should choose us for such a wonderful plan.
Idyllic setting. One of the keys to a successful romantic getaway is the setting. At La Finca Resort we are surrounded by golf courses. What makes it become a true paradise on Costa Blanca.
Experiences. We have a wide variety of promotions to surprise your partner and enjoy a unique holiday. You can choose between a relaxing spa experience, a gourmet experience in our restaurant Frijolino that you will love, a romantic experience with accommodation, spa and a delicious dinner at the Frijolino or a relaxing experience with spa and massage, among others. ¡ Don't let them get away!
Spa. If you choose our romantic experience, you can complement it with our indoor pool, waterfall, jacuzzi, gooseneck, bubble volcano, ice cabin, Finnish sauna, Turkish bath, chromotherapy cabin and cyclone showers. In addition, we also offer beauty treatments and body treatments that are sure to excite you. Check out our spa experience.
Beauty treatments. To complete your days of relaxation and spa we bring you the different treatments of La Finca Resort. You can relax in an incredible body treatment, now with a 10% discount! , with the relaxing facial treatment to detoxify and repair your skin or with our aesthetic treatment that will make you fall in love.
Rooms. Of course, do not forget that the room is important. That is why our rooms have been designed so that you can enjoy the Mediterranean lifestyle with all comfort and a wide range of leisure options within the resort. You can choose between the Deluxe Room with king size beds and large terraces or balconies; the Superior Club Room Views, more spacious and with balconies where you can enjoy wonderful views of golf or gardens; the Superior Club Room Terrace, fully renovated and with a large terrace overlooking the pool or gardens, equipped with two sun loungers and a parasol, where you can enjoy a good reading or just relax outdoors; and finally the Junior Suite, very bright and exclusive design, located in the quietest enclave of the hotel.
Gastronomic offer. You have several options to eat inside the resort as we have several restaurants where you can try our delicious cuisine. In addition to the Bean, where you can taste our Italian-Mexican fusion cuisine, we have La Finca Club House, the ideal place to taste our snacks with the best views or The Hub Food & Drink, our nucleus in the resort and the perfect meeting point to meet friends, family, business meetings or simply to enjoy a drink in a pleasant and avant-garde place with a varied menu of snacks. 
Whatever you choose, your romantic spa getaway will be one of those that you will never forget because we like to create unforgettable experiences. Don't think twice, come to La Finca Resort and surprise your partner