11 December 2018
La Finca Golf & Spa Resort strengthens its management team to pursue expansion plan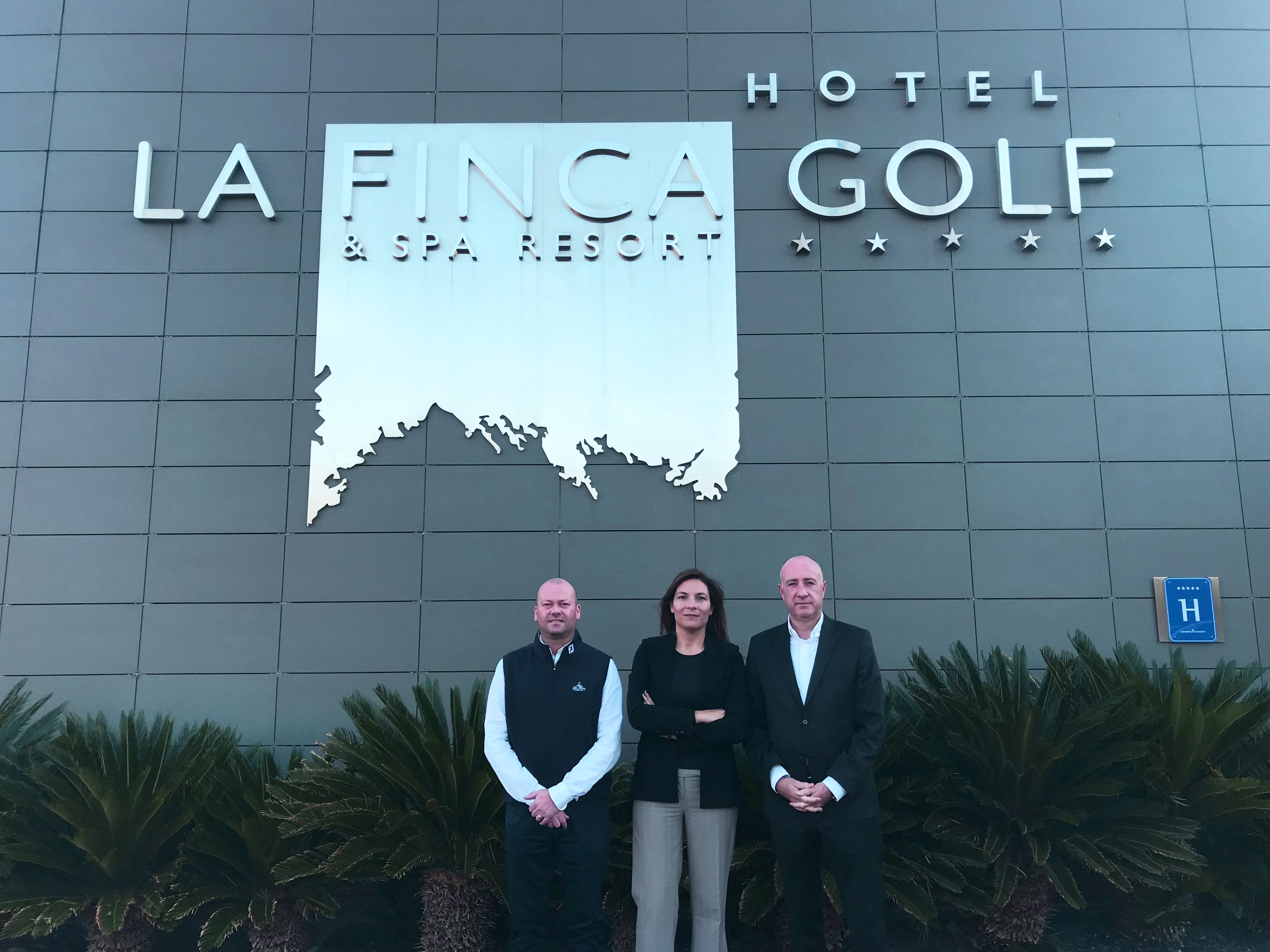 La Finca Golf & Spa Resort strengthens its management team by recruiting Brendan Dwyer as General Manager, Luke Murphy as Executive Assistant Manager (Sales & Marketing) and Ana Lopez as Director of Marketing and Communications. This new executive team is now in charge of developing La Finca Golf expansion plan in order to position the resort as one of the best five-star golf and spa resorts in Spain.
La Finca Golf & Spa Resort just named Brendan Dwyer as General Manager to develop its expansion plan. Dwyer has an extended and highly-qualified experience for global hospitality companies such as Hyatt Regency Corporation and Intercontinental, he is specialised in sales and marketing and has more than 18 years of experience in the field. He started is career at La Manga Club resort, managed by Hyatt Regency, where he developed most of his professional career: first in Spain, then in Cairo and then in London, where he became Hyatt Regional Vice President Global Sales for Europe.
"This is a new challenge and of course a new opportunity to position La Finca Golf & Spa Resort where it belongs," Brendan Dwyer says, "I am confident that with the new sales team we are building, we will soon achieve our main goal: to become one of the best five-star golf and spa resort in Costa Blanca and Spain."
Luke Murphy came to Spain in 2004 and started working in the commercial and golf departments of Polaris. He then worked as Sales Director for Intercontinental and GNK Golf, and later he was Commercial and Sports Director at La Manga Club. Murphy has more than 15 years of experience in sales and managing sports (specially golf) in the hospitality sector. In his role at La Finca Golf & Spa Resort, he will assist the General Manager with future developments within the resort and will implement the new sales and marketing strategies for the commercial team.
The new Director of Marketing and Communications will be Ana López: she is a journalist with more than ten years of experience in communications and is specialised in marketing. She has worked in Spain and more than 6 years in London, and in the last few years she has been managing marketing and communications at La Manga Club and also in the wine sector. At La Finca Golf & Spa Resort, Ana López will develop and implement the strategy for online and offline marketing, communications and PR, digital campaigns and social media, brand reputation and corporate image, among others.
The resort property is strongly committed to the new executive team, as Gonzalo Pedrera says, "they will help us consolidate our expansion plan and reach our full potential. We will unite the effort of this exceptional team with our growing potential in various markets, and I am confident that this is a safe bet."
About La Finca Golf & Spa Resort
La Finca Golf & Spa Resort has three golf courses, a Spa and a five-star hotel located in the heart of the golf course by the same name, in a natural area of outstanding beauty surrounded by peace, nature and wellness.
The five-star hotel has 120 bright, luminous rooms, with spacious terraces with views of either the golf course or the swimming pool. The rooms are fully equipped with latest technology and with an elegant and minimalist design.
The resort is an ideal escape for couples, also for a family holiday and for golf lovers. You can also discover here a magical place for celebrations, social events, meetings and weddings. It features Mediterranean cuisine, prepared with local, seasonal produce of the area and a nightclub with a delicious cocktails and live music from Wednesday to Saturday.
There is also a Wellness Centre where with a wide selection of programs and personalised treatments appropriate to your needs, there is also a thermal circuit for achieving well-being of body and mind.