5 September 2019
La Finca Resort hosts Audi quattro Cup Duo final for fourth consecutive year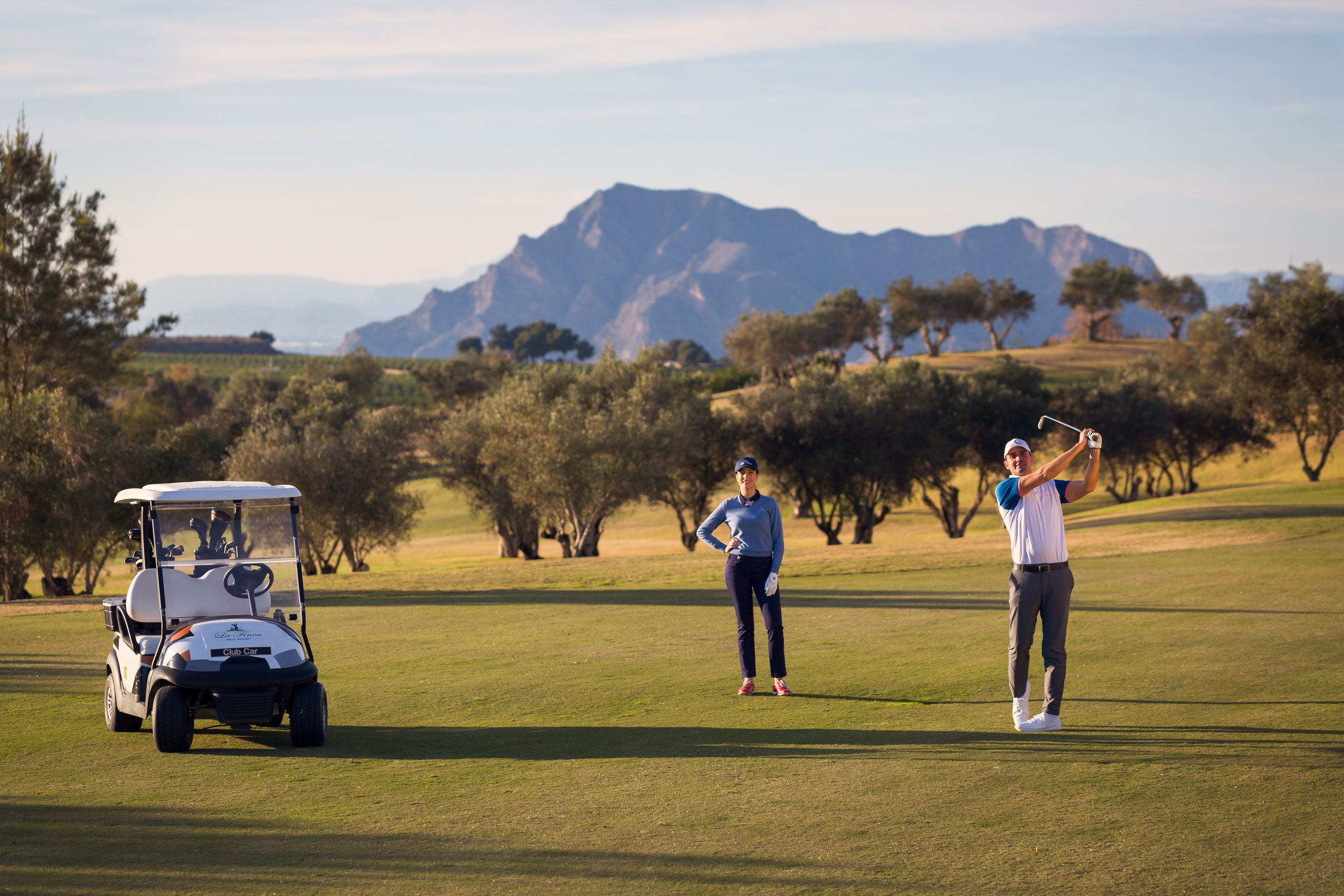 The best amateur Spanish golfers have paired up for the final of the Audi quattro Cup Duo circuit, which will be held for the fourth consecutive year at La Finca Resort on Saturday 7 and Sunday 8 September.
The Audi quattro Cup circuit has been travelling around the Iberian peninsula for close on three decades now, with an average of 30 tournaments per year. The experience gained over the years has led to a steady stream of adaptations and improvements to the circuit, which now organises two national finals. The National Final of the Audi quattro Cup Duo will be hosted by La Finca Resort for the fourth consecutive year (on 7 and 8 September), for which the best scratch players in the country will face off in a Greensome tournament
Another final will be played at the same time for the Audi quattro Cup Team (a solo format circuit), in which each golfer will compete alone for a place in one of the four regional teams that will then compete against one another in a Ryder Cup-style National Final.
The second-best scratch pair and the best handicap pair from each tournament in the Duo circuit will qualify for their respective regional final on the Team circuit. In other words, competing on the Duo circuit allows participants to vie for a place in the two different national finals: something entirely new in Spanish amateur golf.
Organisation of this final has been made possible thanks to a close relationship between Audi, Olagolf and La Finca Resort, continuing a successful partnership in line with the very highest quality standards. For Salvador Lucas, Golf Director at La Finca Resort, "it is a great honour to again hold this final here, and we are proud to announce that Audi has placed its full trust in us to provide the best stage for this tournament". A tournament that "boasts a very special atmosphere because it is played in pairs, something that makes this event unique".
THE EVENT
The players will start on Friday, 6 September, with an optional practice session and a banquet dinner on the hotel terrace. Participants will officially tee off on Saturday, 7 September (with the first starting at 8:30 in the morning). The afternoon will be free so they can enjoy the test drives organised by Audi or some relaxation time at La Finca Spa. A welcome cocktail party will be held on Saturday night in the pool area at the hotel, next to the gardens. 
Golfers will compete again from 8:30 in the morning on Sunday, 8 September. There will be a shotgun start for all players except the eight top pairs from Saturday, who will tee off from tee 1 in order from best to worst positions on the leader board.
The prize giving ceremony and photocall will take place on Sunday afternoon from 16:00, after the buffet lunch at the Jardines La Finca restaurant.