2 February 2022
La Finca Golf obtains the good enviromental practices certificate
La Finca Golf is proud to announce that it has received the GEO Certified® certificate of good environmental practices, thanks to its commitment to ensuring its golf course is run sustainably.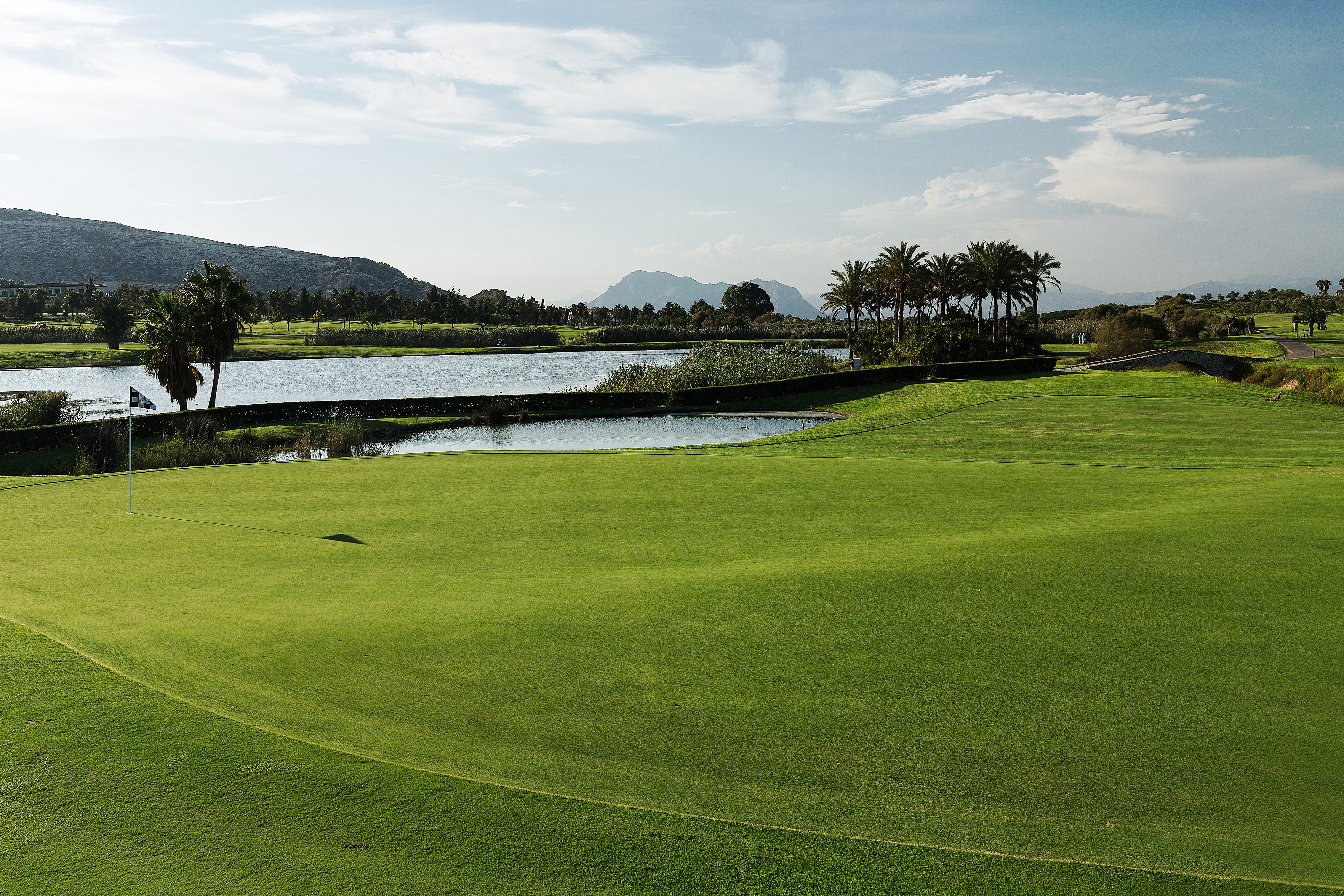 GEO Certification is a subsidiary of the GEO Foundation, a non-profit organisation that works to promote sustainable practices on golf courses and to encourage sustainability in the golf industry as a whole. 
Being GEO Certified is a seal of quality, a symbol of a great golf environment, and confirms that La Finca Golf is environmentally and socially friendly. 
La Finca Resort, part of the Pemar Group, is delighted that this award acknowledges the outstanding work of the management team and staff involved in the different nature, resources and community areas. Being awarded this certification is only part of an ongoing commitment to the environment. La Finca Golf will continue to strive for excellence in sustainable golf.
. 
Nature
With its unique natural environment, not found on other golf courses, La Finca Golf boasts a huge  variety of  fauna.  The  resort 's priority is the preservation of biodiversity, with the golf course providing natural habitats, especially in  the  marsh bet ween holes 8 and  17. Besides being a year- round habitat and refuge for wildlife, La Finca Golf is a resting place for wintering and migrating species, and represents a first- class landscape f rom an environmental point of view.
Resources
The responsible conservation of resources such as water and energy is crucial for the resort. Which is why water conservation and efficient irrigation are priority goals for La  Finca Golf.  100 % of  the  water used to irrigate the golf course and all the landscaped areas is recycled, using the latest technology including a weather station and humidity sensors to calculate water requirements, the most advanced irrigation management software which can schedule watering down to the second, and individualised sprinkler control. 
As an example of its optimisation of resources, La Finca Golf has a plan to convert up to 13 hectares of previously irrigated and maintained areas to natural areas. Native species are being introduced to these areas and they will become new habitats for the local flora and fauna. This reduction is making it possible to use less water, energy, fuel, fertilisers, etc
Community
We are always working on new ideas to improve our community and create events that encourage community members to engage with the resort and the course. La Finca Resor t is a benchmark on the Costa Blanca, with an important yearly calendar of social events and fundraising tournaments for charitable purposes for local disadvantaged groups such as schools, food bank s and the Parkinson's Association, among others. 
La Finca Golf and its Academy also play an important role in  attracting new golfers, with significant discounts for young people and new golfers who want to learn the sport . 
La Finca Golf is a leading sports facility ( Best Sports Resor t in Spain 2019, 2020 and 2021 awarded by the World Travel Awards), and has outstanding 
EXTRA: about the GEO organisation 
The GEO Foundation is an international non- profit organisation, which created a plat form over 10 years ago to encourage golf courses to adopt sustainable practices and to promote sustainability in the golf industry. These activities not only consist of the sustainable use of  natural resources, but also range f rom  the  assessment of  ecosystem ser vices that the club contributes to the environment and the ser vices it  provides to society, to the way in which the club is managed and the events it organises. 
In a global context in which it is necessary to face challenges in a way that respects the environment and our society, certain quality standards need to  be  respected to  ensure that  the  management of  a golf  course is adequate. This  is  why  the  GEO  Foundation awards  a quality seal of approval that confirms the golf course is being managed in compliance with criteria defined by  the foundation, to  ensure the golf course is environmentally and socially friendly. 
The GEO Foundation has the St Andrews' R& A and the European Tour as global strategic partners; and the support of the golf industry's leading associations, including the Ryder Cup. I t is present in over 60 countries. 
.