11 April 2022
5 plans you cannot miss this Holy Week in Alicante
5 plans you cannot miss this Holy Week in Alicante 
Holy Week is approaching and you are probably thinking about what to do on this next holiday. It's okay if you take a break and some time to relax. The perfect place for that is La Finca Resort in Alicante. Although you can also make other plans on Costa Blanca. Do you want some ideas?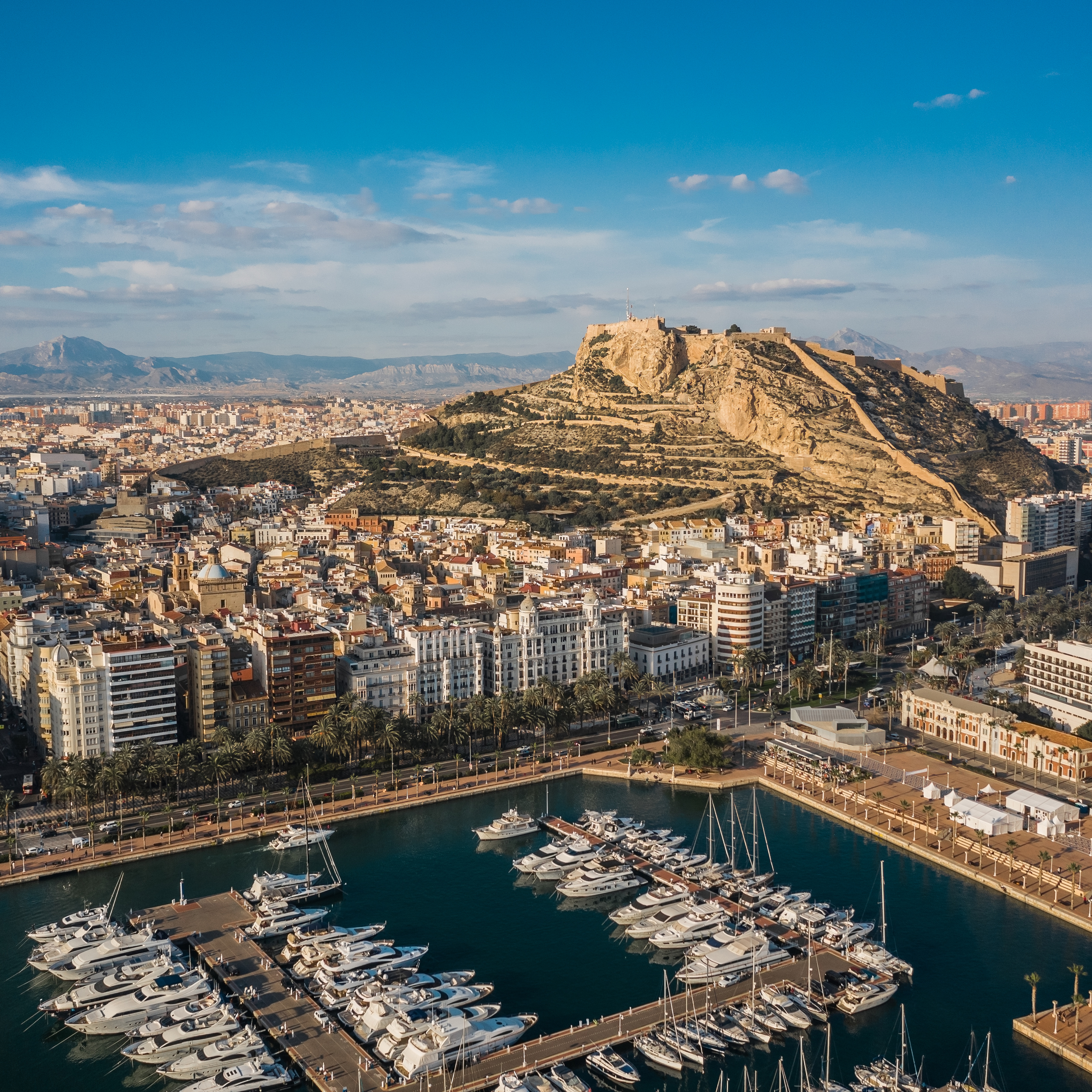 Plan your Holy Week in Alicante
If you have finally fallen in love with Alicante's coast, you can enjoy the following plans:
Discover Alicante's beaches. Near La Finca Resort you will find beaches such as Playa del Moncayo, Cala Ferris, Cala Capitan, Cala Aguamarina and Playa Mil Palmeras. It is wonderful to walk along these beaches or even take the first rays of sunshine of the season. For this hot season is present and you can even take a dip. As you know, the biggest tourist attraction of Alicante are its beaches. Why not enjoy them?
Santa Bárbara Castle and the Serra de Grossa. If your thing is more cultural tourism, a must-see is the castle of Santa Bárbara, an Alicante icon. For a thousand years, this castle fortress has dominated the bay of Alicante from the top of Mount Benacantil. Its interior houses an interesting museum and its battlements allow you to contemplate one of the most beautiful views of this coast. In addition, it is close to Serra de Grossa, where you can go hiking and even see some vestiges of the bunkers from the Civil War.
Discovering Holy Week in other municipalities. Near Algorfa, where La Finca Resort is located, you will find beautiful villages that are well worth a visit and especially for Easter. In Orihuela, Cartagena, Salzillos de Murcia you will find incredible plans for this festival. The Holy Week of Orihuela, for example, was declared of International Tourist Interest in 2010, and has a number of peculiarities that make it unique in the world. An example of this is the traditions that have persisted for centuries. In Cartagena, for example, you will find some incredible processions of nocturnal vocation, being also declared of International Tourist Interest. And another of the processions that you cannot miss is the Procession of the Salzillos in Murcia, a unique experience.
Natural Park of the Sierra de Mariola, Alcoy. It is the perfect place for all nature lovers. It is a protected natural area located in the interior of Alicante where environmental, landscape and socio-cultural values are concentrated, with countless archaeological findings that will not leave you indifferent.
Gastronomic route. A good table could not be missing on this trip. Alicante is lucky to have quality raw material nearby. Fruits and vegetables from their gardens and fish and shellfish from the sea. Do not forget to try Mojama de Tuna, arroz a banda, pericana, Alicante borreta or Alicante olleta. Isn't your mouth watering?
Although if you don't want to complicate yourself looking for a restaurant, you can always stay at La Finca Resort and enjoy our different menus. We have several places for it and soon we will open a new place. And don't forget to treat yourself to a relaxing session in our spa, after a long day of sightseeing. Don't wait any longer and book your next Holy Week holidays in Alicante at La Finca Resort. It will be an unforgettable vacation.